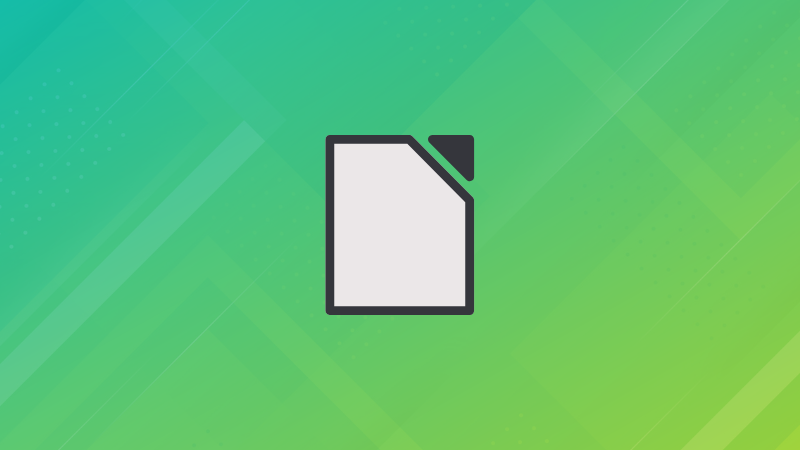 The ribbon interface in Microsoft Office is a sweet spot for many users. The tabbed ribbon interface groups specific options inside a single tab.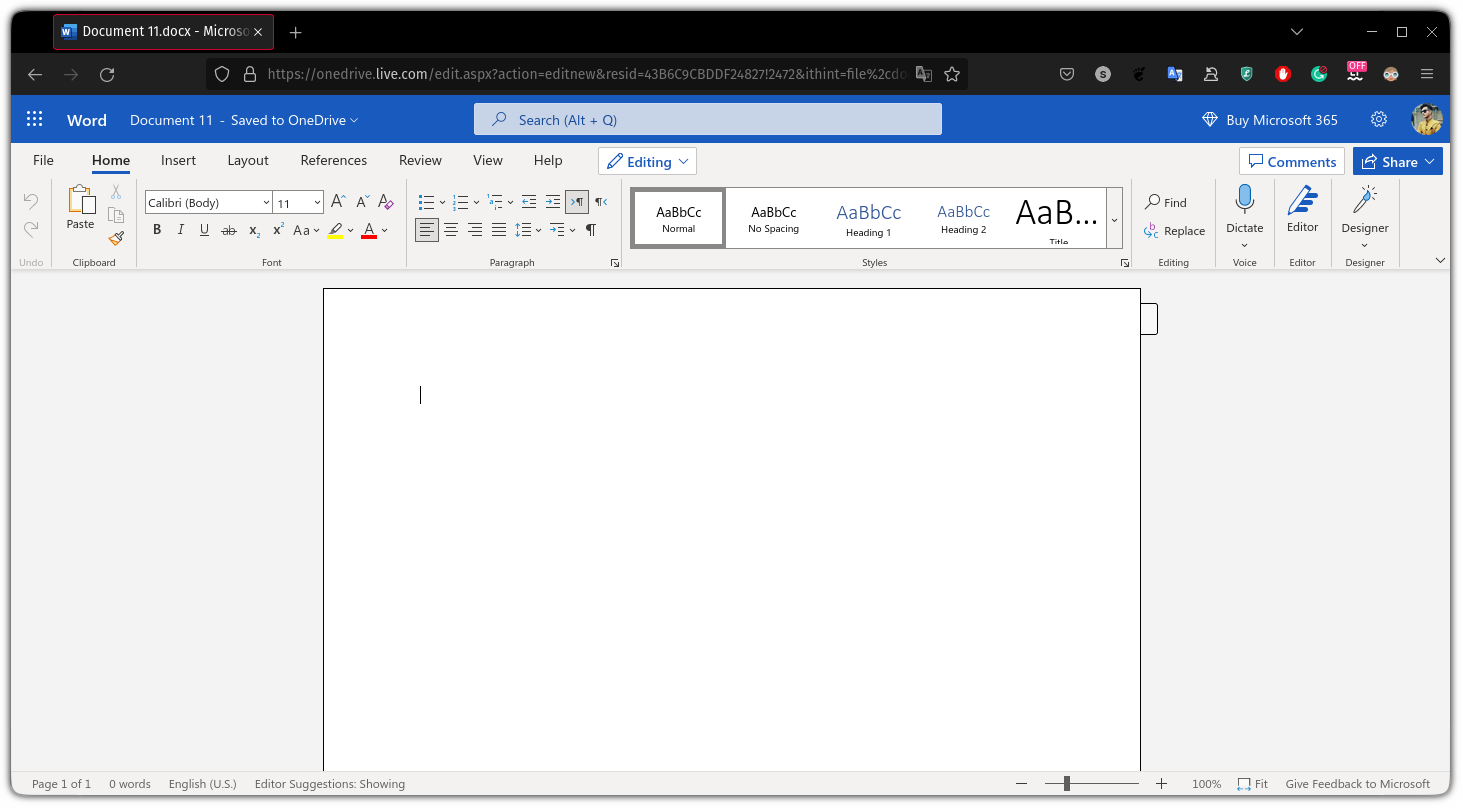 It is so popular that almost every Microsoft application has it.
Missing the good old ribbon interface of Microsoft Office in LibreOffice?
You can achieve similar results in LibreOffice which looks even better (in my opinion):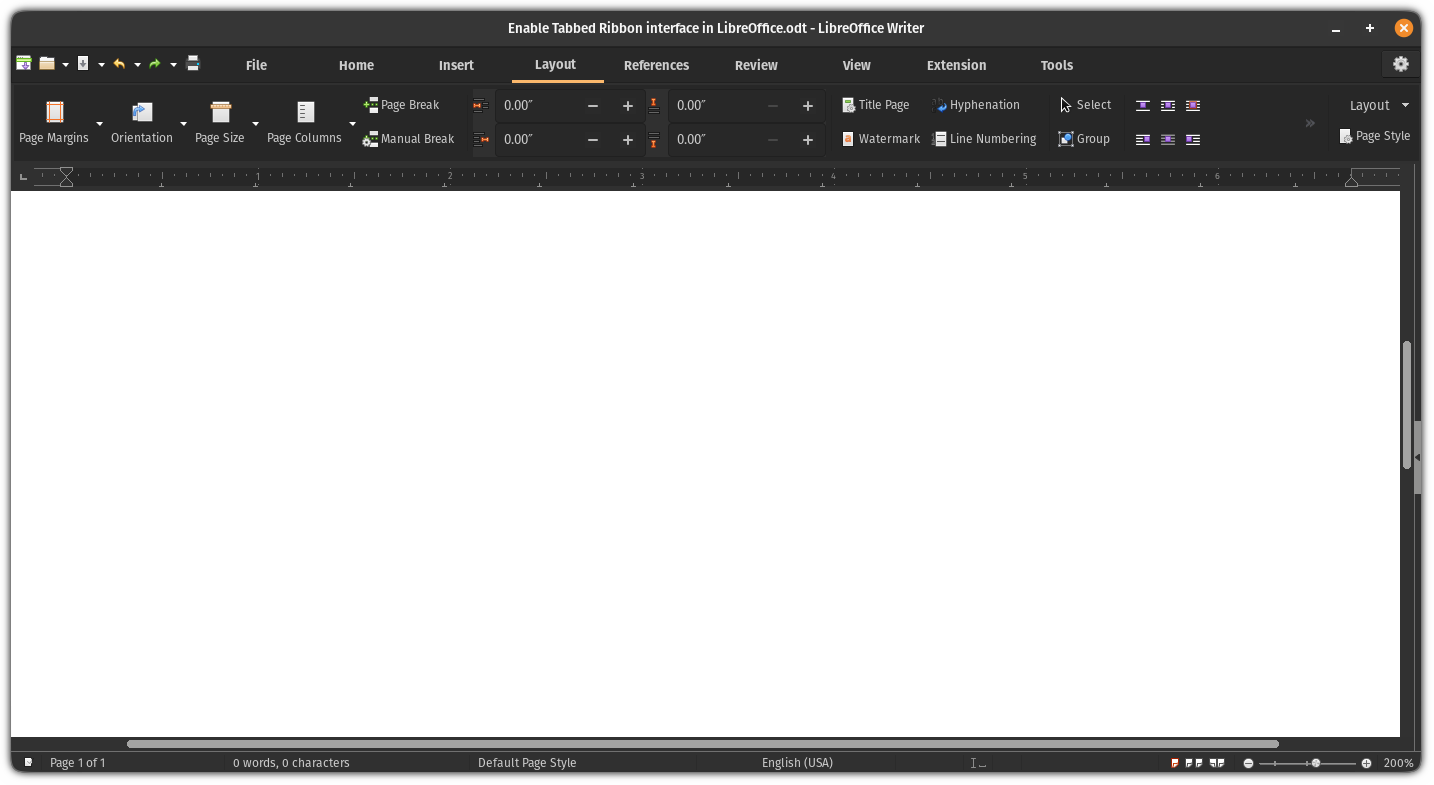 So let's jump to the how-to part!
Enable tabbed ribbon interface in LibreOffice
You'll have to activate experimental features to enable the tabbed ribbon interface in LibreOffice.
Open LibreOffice from your system menu:

Once you open it, click on Tools and select options from there, select advanced options and under optional features, you will find an option to enable experimental features: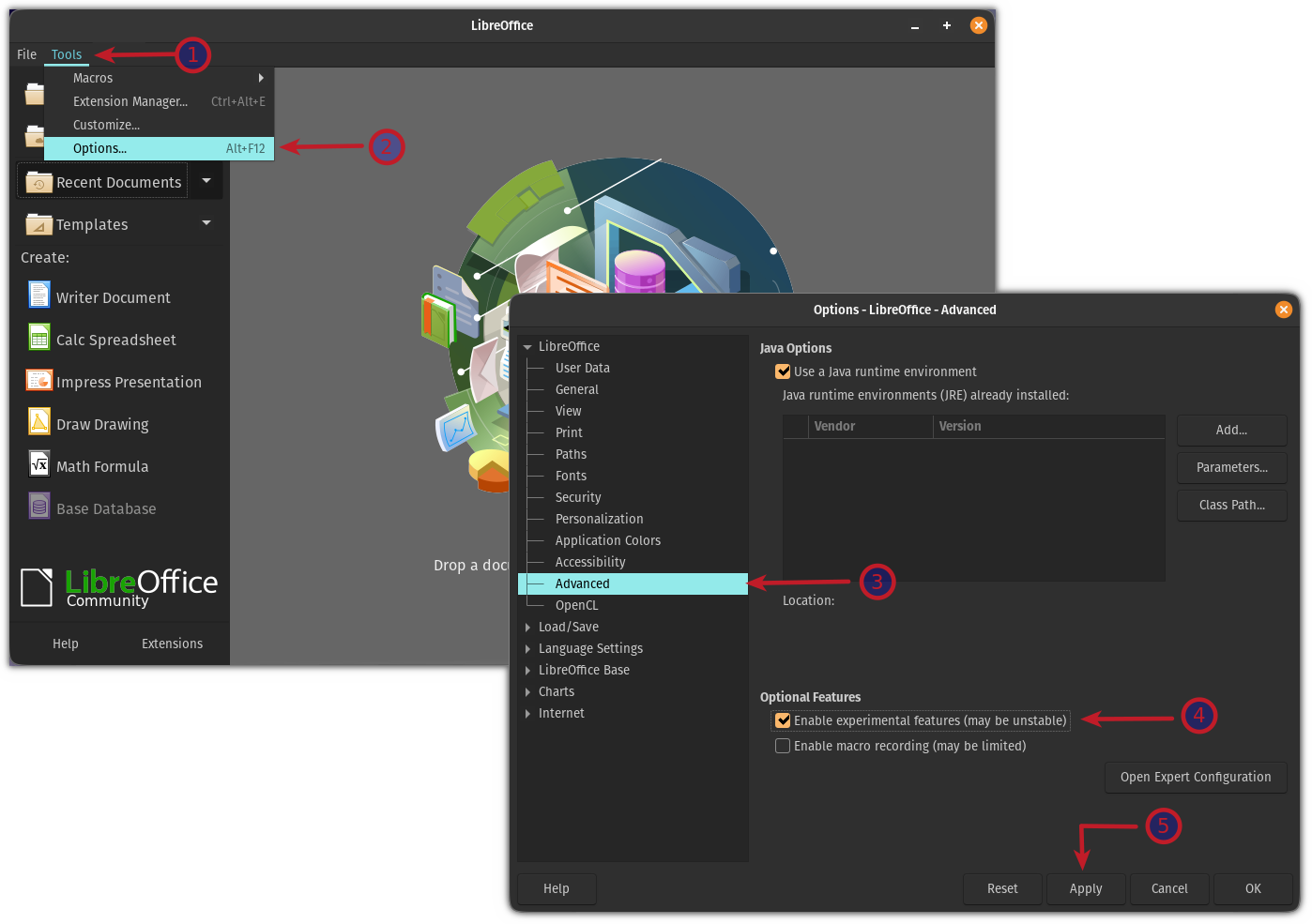 Now, it will ask whether you want to restart LibreOffice now or later. Restart LibreOffice and it will enable experimental features for you: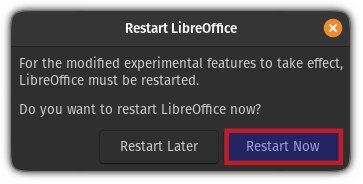 Using the tabbed ribbon interface
Open LibreOffice writer or other tools from your system menu:

Click on the View menu and select User Interface & select the Tabbed option and apply changes: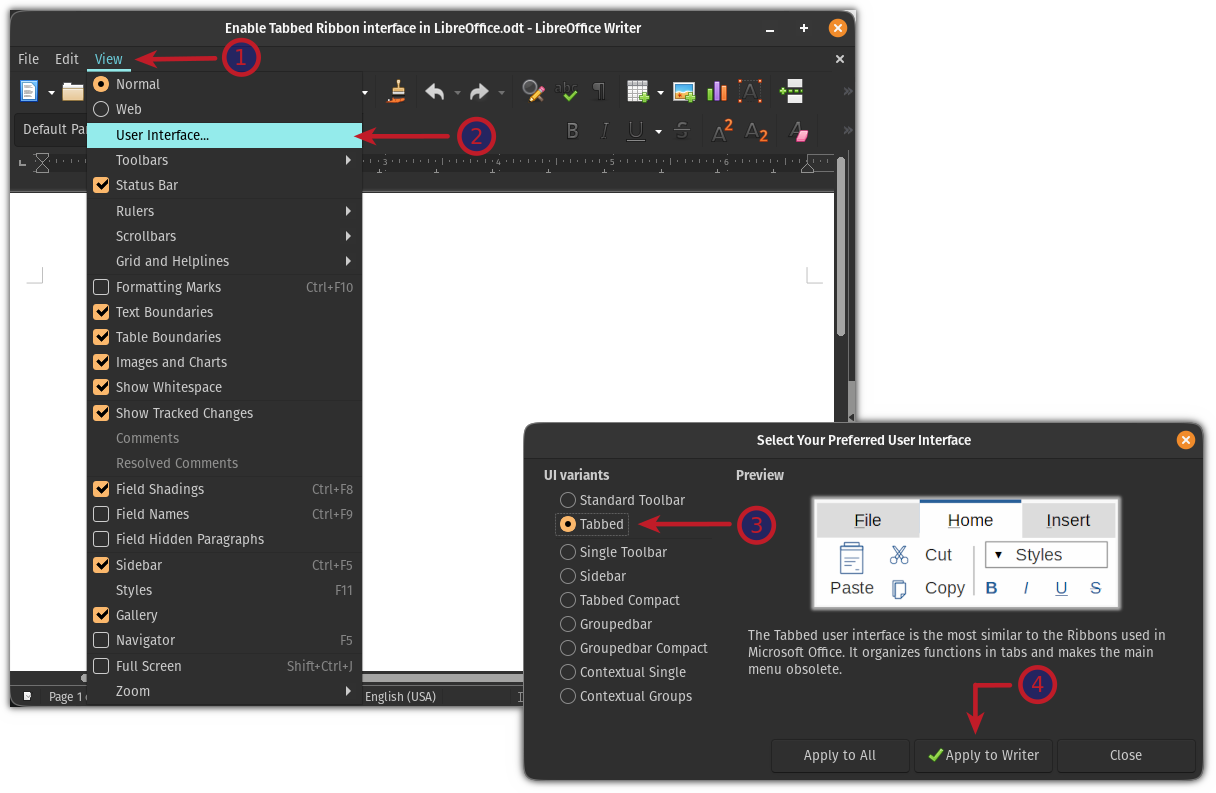 And here's the final result: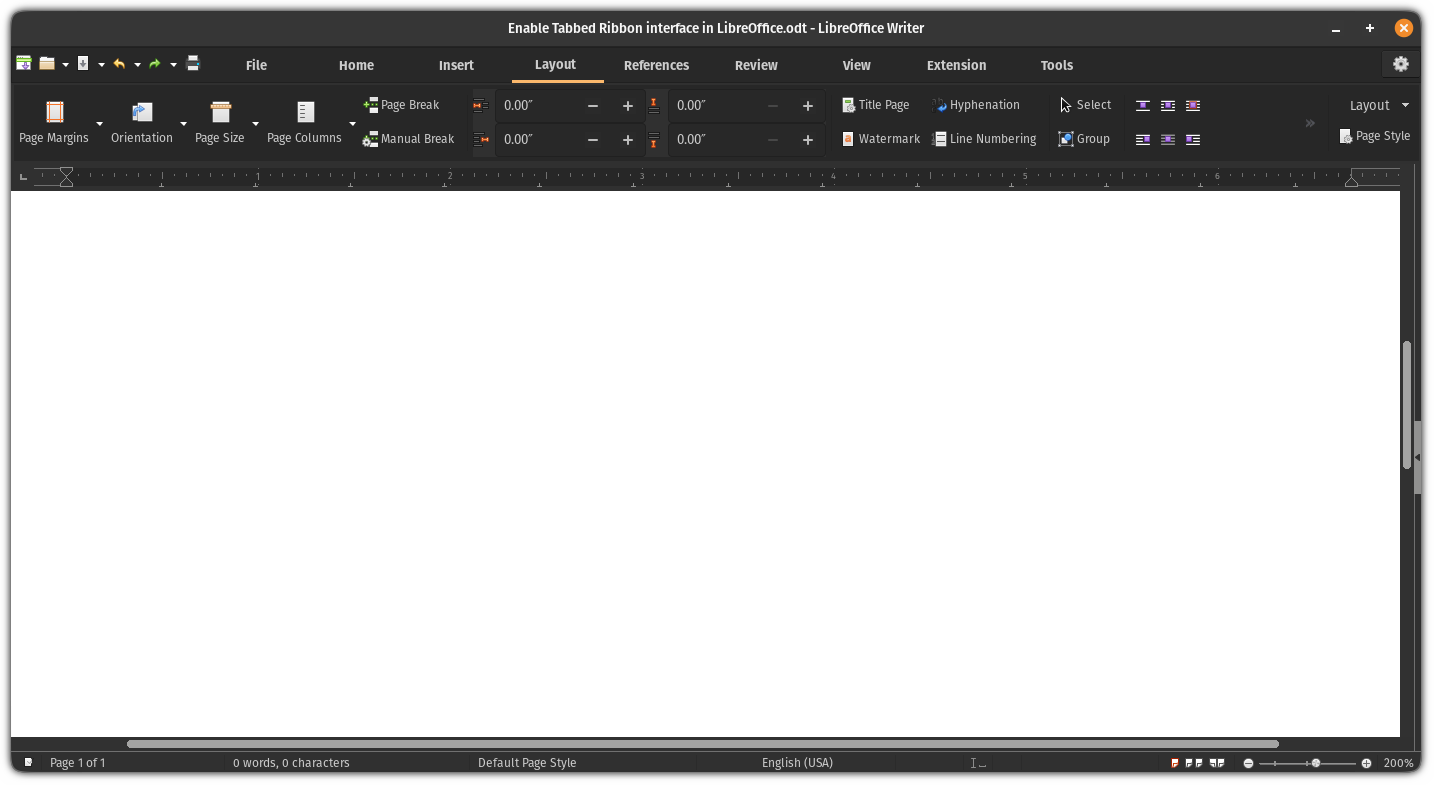 That was cool. If you don't like the tabbed interface, you can go back to the default view.
Revert to the default view in LibreOffice
The issue in reverting to the default view is there is no user interface option in the tabbed view.
So the first step is to enable the menu bar.
The option to enable menubar is situated inside the View tab: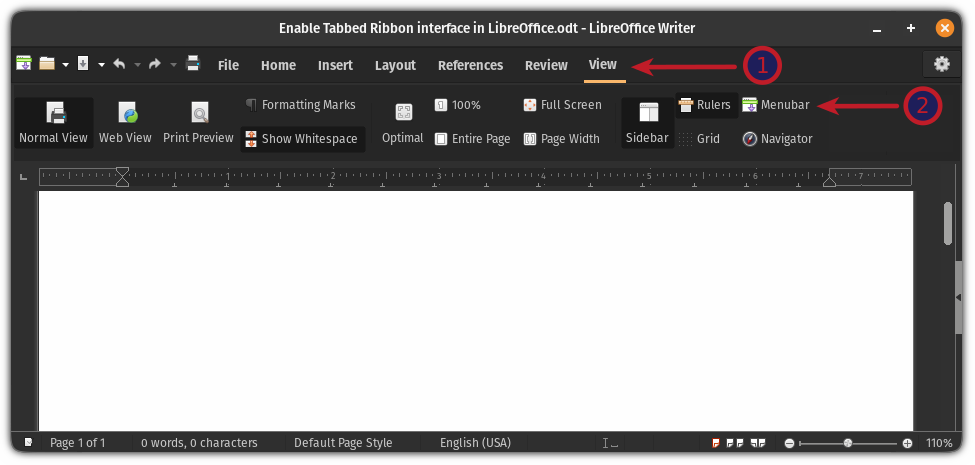 Once you enable the menu bar, click on the View menu and select the User interface option. From there, select the Standard Toolbar option and apply the changes: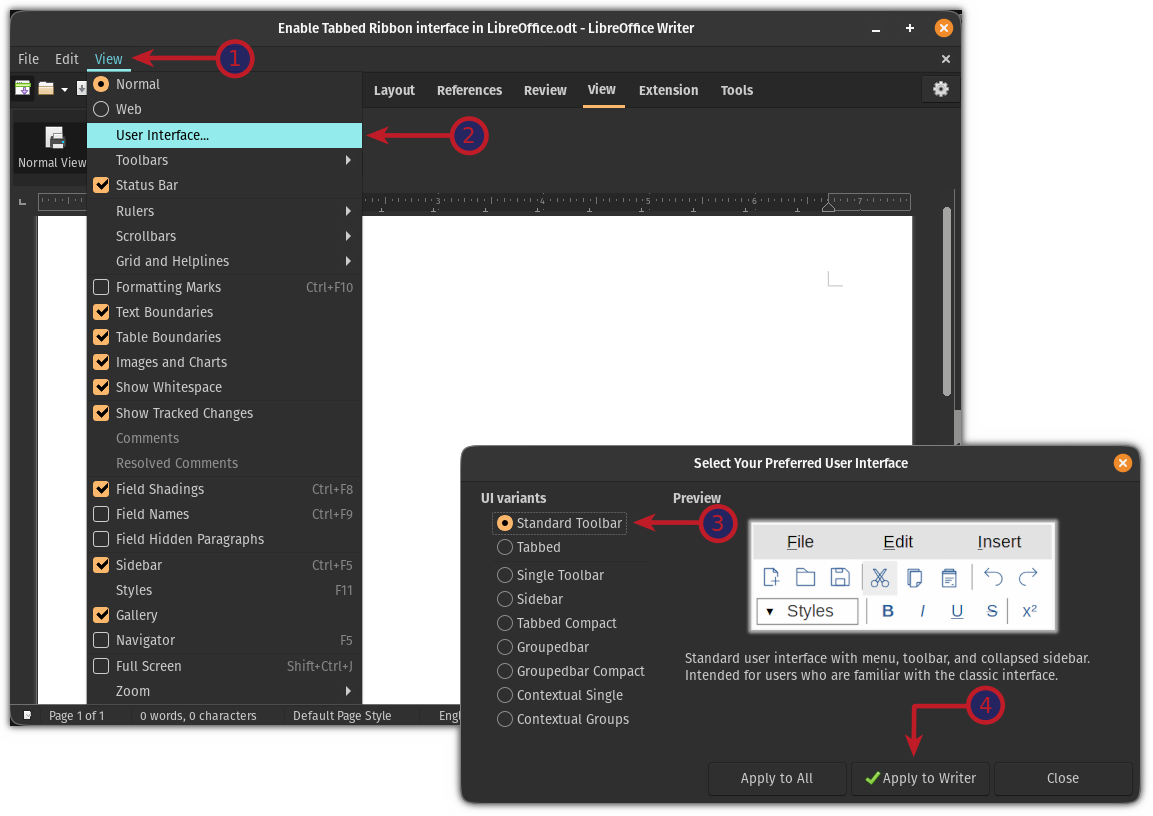 And it will get you the default look of LibreOffice: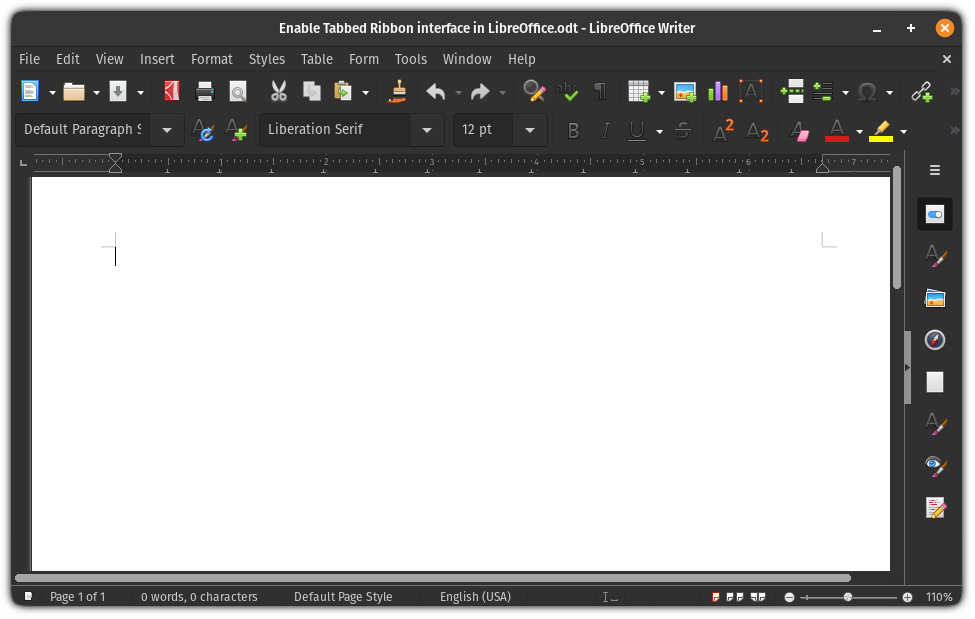 Yep, it's that simple to switch between user interfaces on LibreOffice!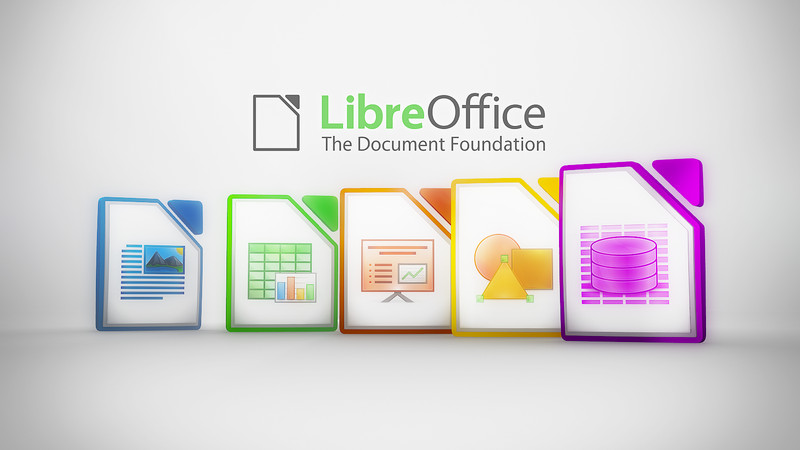 What's Next?
If you are using LibreOffice and want to get the most out of it, we have a dedicated video tutorial for that matter:
I hope you will find this quick tip helpful. Please let me know in the comments if you have any queries or suggestions!
Source link