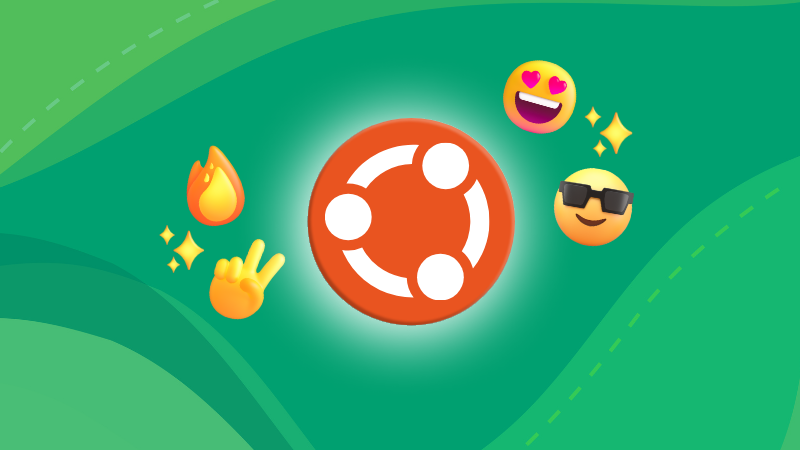 There was a time when you needed to install third-party apps to view and type Emojis on Ubuntu.
Those days are long gone. Ubuntu now displays emoticons correctly out of the box. No special software is needed.
And there is also a built-in Emoji picker for typing emojis. You can use it to easily and quickly insert emojis into supported GTK 3 applications.
Let me show you how to use this Emoji picker.
Find and type emojis in Ubuntu and other distros using GNOME
The GNOME desktop environment has built-in support for emojis since version 3.28. You can now see emojis properly and you can also type it in supported applications.
By supported applications I mean native GTK 3 applications like Gedit, GNOME Text Editor, Geary, etc.
While using these applications, you can press the right click and select Insert Emoji from the context menu.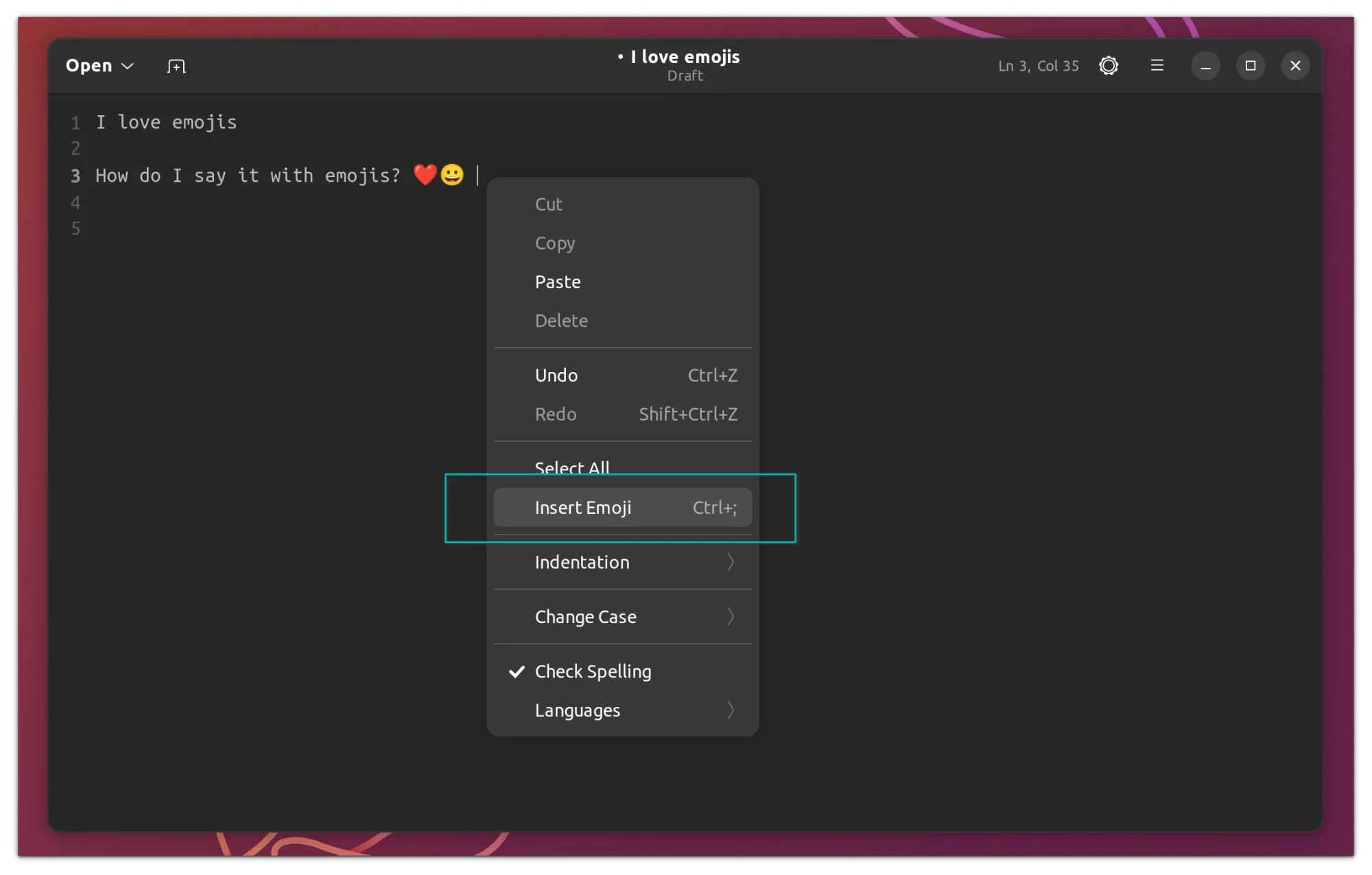 Alternatively, you can also press Ctrl+. or Ctrl+; keys to bring up the emoji picker.
It looks like this: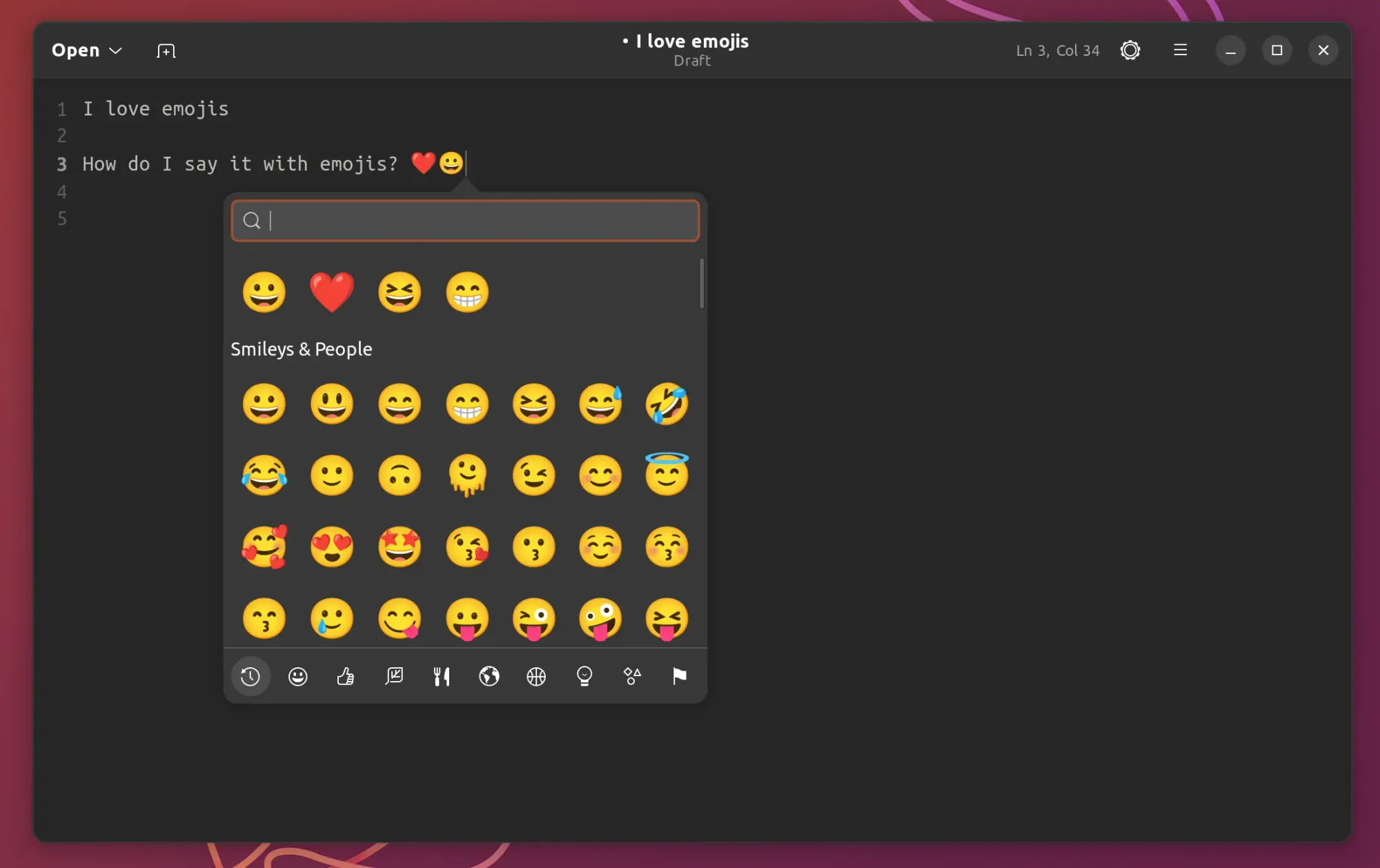 With the Emoji picker, you can:
Search for emoji with its name
Look for emojis in categories
See recently used emojis
Click on an emoji to use it
Again, this only works for native GTK applications. It won't work in web browsers, Electron-based applications, etc.
What do you do if you have to type emojis on such applications? Don't worry. There is still a way.
Using the Characters app in GNOME
GNOME also has a Characters application. It has all the emojis and special characters from Latin, Greek, and other languages.
If you want to type in emojis on an application where the native emoji picker doesn't work, this Characters application can come in handy.
By default, the characters can be searched in the Activity menu of GNOME.

If you see your desired emoji or character, click on it and it will be automatically copied to the clipboard.
However, you may not always get the desired character, especially if there are tens of matches. There is no way of limiting the character search to emojis only.
In such cases, you can open the Characters application directly. You can search for the desired characters or browse the respective categories here.
The one downside of this approach is that when you click on a character, it opens a dialogue box and then you have to copy the character.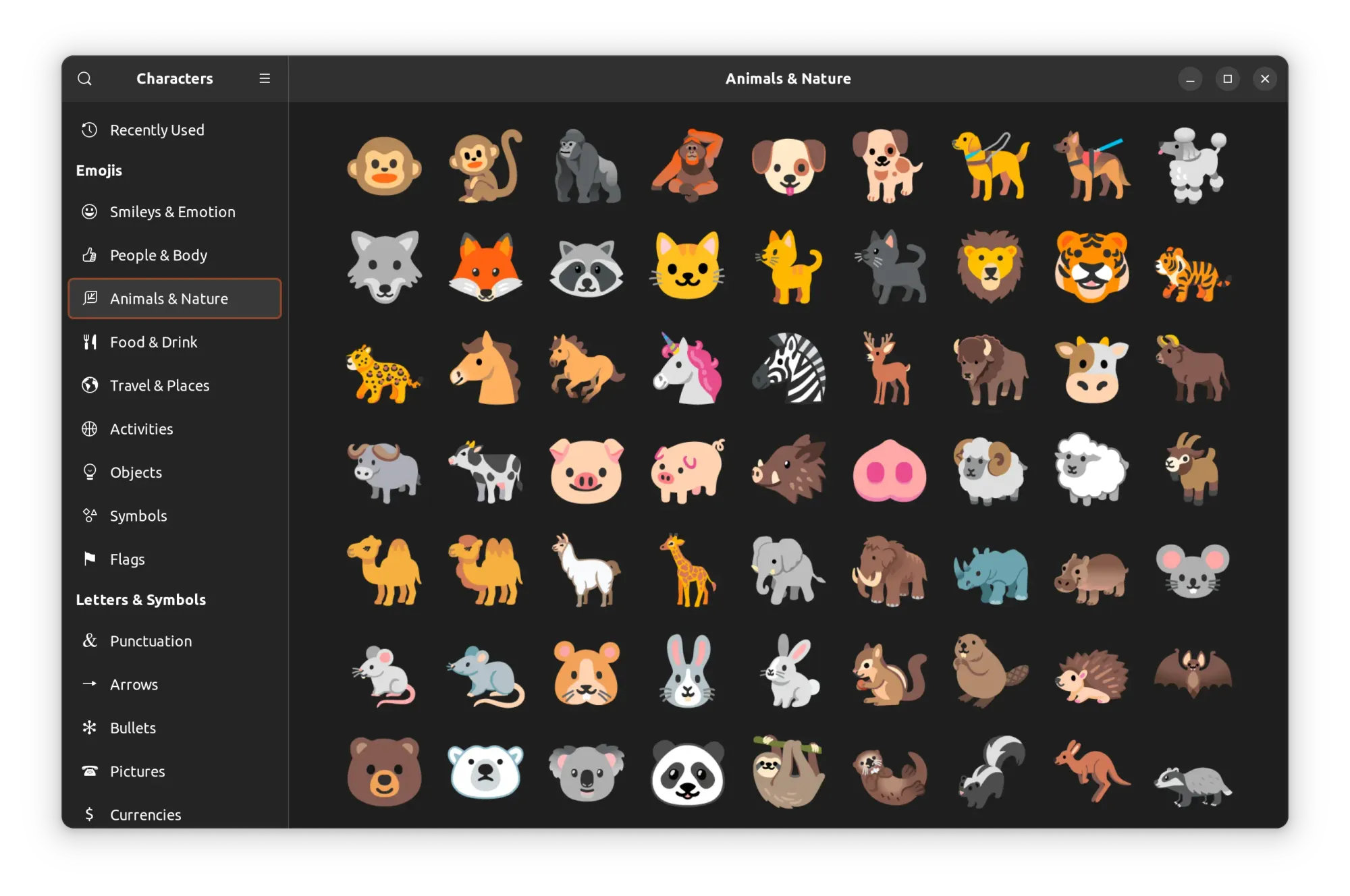 I think it would have been better if it copied directly to the clipboard in a single click.
Once the character is copied to the clipboard, you can paste it into a desired location like a web browser.
Did you 👍 it?
You may not like it, and you may not use it but you cannot ignore emojis in this age of the internet. It's good to see emojis support embedded into mainstream Linux desktop systems.
💬 Questions? Suggestions? Leave a comment and if possible, use emojis in your comments 😉
Source link